Meet Dr. Joseph Reed, DMD, MAGD
Education and Training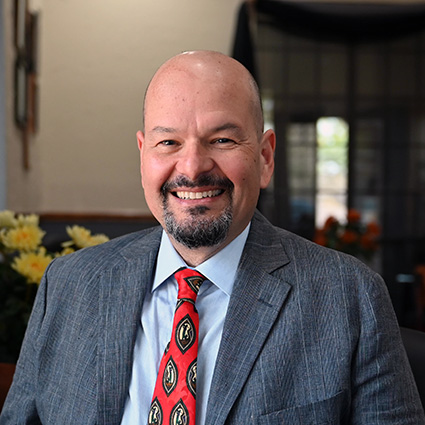 Dr. Joseph Reed graduated from Temple University School of Dental Medicine in 1994. He achieved Master status with the Academy of General Dentistry, a distinction that less than 2% of dentists hold. In 2002, he attended the Montefiore Hospital Program and became certified to administer IV sedation.
In 2012, Dr. Reed re-certified in IV sedation at St. Joseph's Hospital in Patterson, NY.
Dr. Reed has completed extensive training in dental implants, studying with oral surgeon Arun Garg, DDS at NYU, and completing the Surgical and Prosthodontic Continuum offered by Dr. Carl Misch and the Misch International Implant Institute (http://misch.com/). Dr. Reed continues to study his profession to provide you with the best modern dental care.
Our Unique Approach
Since 2002, Dr. Reed has been administering conscious sedation to high-fear patients and performing dental services such as implants, smile makeovers, and one-visit crowns for anxious patients and those who have other special needs. He places full-sized dental implants because he believes that these are the best, most conservative and time-tested methods of replacing missing teeth. He enjoys providing dentistry for patients who have stated that they are "too afraid" to visit the dentist.
In 2013, Dr. Reed opened Arlington Dental in Arlington, Texas, where we offer a completely unique experience in dentistry. He believes strongly in patient education and in fostering a true understanding in each patient of their unique dental circumstances. He strives to help his patients to understand why they are in their situation, and how they can help themselves become healthy.
Dr. Reed routinely deals with patients who are medically compromised and has an excellent understanding of how medications and certain medical conditions affect the teeth and mouth. He has worked with cancer patients undergoing chemotherapy, patients recovering from drug and alcohol addictions, patients with diabetes, and those with heart disease. He is also committed to working closely with your physician to assure that your treatment does not compromise your medical condition.
Our Services
We offer a wide variety of dental services including but not limited to endodontics (root canal therapy), orthodontics including Invisalign™ clear aligners, and restorative treatments like CEREC one-visit crowns and veneers. We use only the highest quality materials for in-house and laboratory-fabricated restorations and implants, and use all-porcelain materials to achieve a natural look whenever possible.
Dr. Reed and his team use the latest techniques in sterilization to assure that you are safe during your procedures. What sets us apart is the education and care that we provide.
Get Started Today
Contact us today to book your first appointment with Dr. Reed.
---
Dr. Joseph Reed, DMD, MAGD | (817) 303-5700