Arlington Dental Financing Options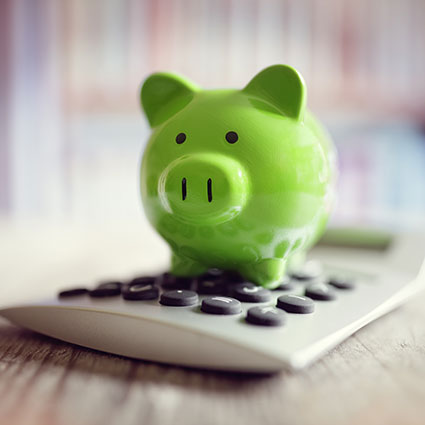 Arlington Dental offers a variety of methods to finance your dental work if it is not otherwise covered by insurance. We accept MasterCard, VISA, Discover and American Express credit cards and offer in-house financing. We also participate in the CareCredit® healthcare payment method, which is available with approved credit and offers the following benefits:
Interest-free payment plans
No down payment
No annual fees
Covers up to 100% of treatment
You can begin treatment immediately
Lending Club & In-House Options
We also offer Lending Club as a financing option, It is a loan company that the patient can utilize to pay for dental care, similar to most other loans Lending Club may or may not require a down payment from the patient.
Our in-house financing option is typically extended to patients of record with accounts in good standing. Our interest-free in-house financing requires a patient to make a down payment of 50% of the total treatment to be performed, and then the remaining balance of the treatment is paid in installments.
Our in office discount plan is an excellent option for making dental care more affordable. It's useful for those patients who do not participate or do not have access to traditional dental insurance plans. Patients participating in Arlington Dental's in office discount plan pay a flat fee each year to enroll, this fee includes any necessary x-rays, a yearly exam, and 2 healthy mouth cleanings. Participants enrolled in our in-office discount plan also get to take advantage of discounts on any dental treatment they may need, including but not limited to fillings, crowns, root canals, braces, etc. It works similar to the benefits that traditional dental insurance companies offer to participants in their dental plans, but without all the hassle of the insurance company setting limitations, exclusions, and maxed out deductibles.
We accept all PPO dental plans, even plans we are not in-network with. We also accept Medicare and will happily verify your benefits as a convenience prior to any of your appointments.
Frequently Asked Questions
Will my insurance pay all my dental bills?
Not always. In fact, for most patients, it won't.
Why not? Isn't that what insurance is for?
No. The fact is that most insurance—life, fire, theft, liability—merely helps the purchaser meet the expense of some misfortune. Life insurance won't support the surviving beneficiary for the rest of his or her life. Fire insurance on your home won't pay for replacing everything that is destroyed. It's the same with dental insurance: it helps you meet dental bills, not pay 100% of them.
Why don't insurers tell you you're not fully covered?
Nobody sells insurance by calling attention to what it doesn't do. The insurers, whether commercial companies or government agencies, see no reason to remind the purchaser of what their policies do not cover.
Why do insurers say doctors are overcharging?
Because they don't want to admit that they are underpaying. Their accusation of overcharging is often made when a policy promises reimbursement for bills based on the doctors "usual, customary, and reasonable" charges.
Originally, the term used was "usual and customary," and it meant the customary charge a dentist made to a patient receiving a particular treatment. Over the years, the insurers gradually changed the meaning of the term. First, they ruled that "usual and customary" didn't mean what it said, but meant the average of all the fees charged for a particular treatment by all dentists in a particular region. They said they would not pay even this averaged amount, but just a percentage of it.
Stop and think about this: It means the insurers, on their own, decided they would pay only part of your dentist's bill. It does not mean, as they often say, that your dentist has overcharged you; it means that the insurers are underpaying you, assuming that you won't realize it, and knowing that you can't do anything about it.
Also, some insurers lag as much as 18 months behind in calculating the averaged fees. This causes you a further loss, because your insurance reimbursement is now a percentage of average fees a year and a half old—which may not reflect your dentist's present charges.
The insurers also changed their policies to say "usual, customary, and reasonable" charges. A dentist's fee can be "usual and customary," but the insurers decide what is "reasonable" and refuse to pay for things that don't meet their definition. Since nobody can guess what the insurers will decide is unreasonable, a policyholder often doesn't learn until a notice arrives, falsely claiming that the dentist's bill is an overcharge.
Get Started Today
We do our best to help with financing options that can offset that portion of your services that is not covered by your insurance. Contact us today to schedule an appointment.
CONTACT US
---
Arlington Dental Financing Options | (817) 303-5700